This week, the iamsick.ca team attended eHealth Conference 2015. Our team attended a booth on the exhibition floor. It was after speaking to Ryan, our president and one of the original co-founders, that we found out iamsick.ca and the eHealth Conference have a history together!
In honour of COACH's 40th and Conference's 10th anniversaries, let's take a walk down memory lane and visit eHealth Conference 2013.
Throwback Thursday: 2013 Apps Challenge
The eHealth Conference has a history of organizing app competitions. Before their collaboration with Hacking Health in 2014, the conference team hosted the Apps Challenge. The challenge is where health IT innovators can go head to head and showcase the best they have to offer.
iamsick.ca was a runner-up winner of the 2013 Challenge. The encouragement and feedback we received at eHealth Conference 2013  motivated us to take on the roller-coaster ride that digital health startups face.
#eHealth2015: iamsick.ca today
A lot has changed since then. Our team has grown, our features have expanded, and we're learning everyday.
During the conference, our team got to meet many ehealth professionals from across Canada. We were pleasantly surprised at how many people have heard of and used our website and app!
We also learned that the need for better healthcare navigation is a universal problem. After speaking with delegates from different provinces, we feel even more motivated to expand our platform to include the rest of Canada.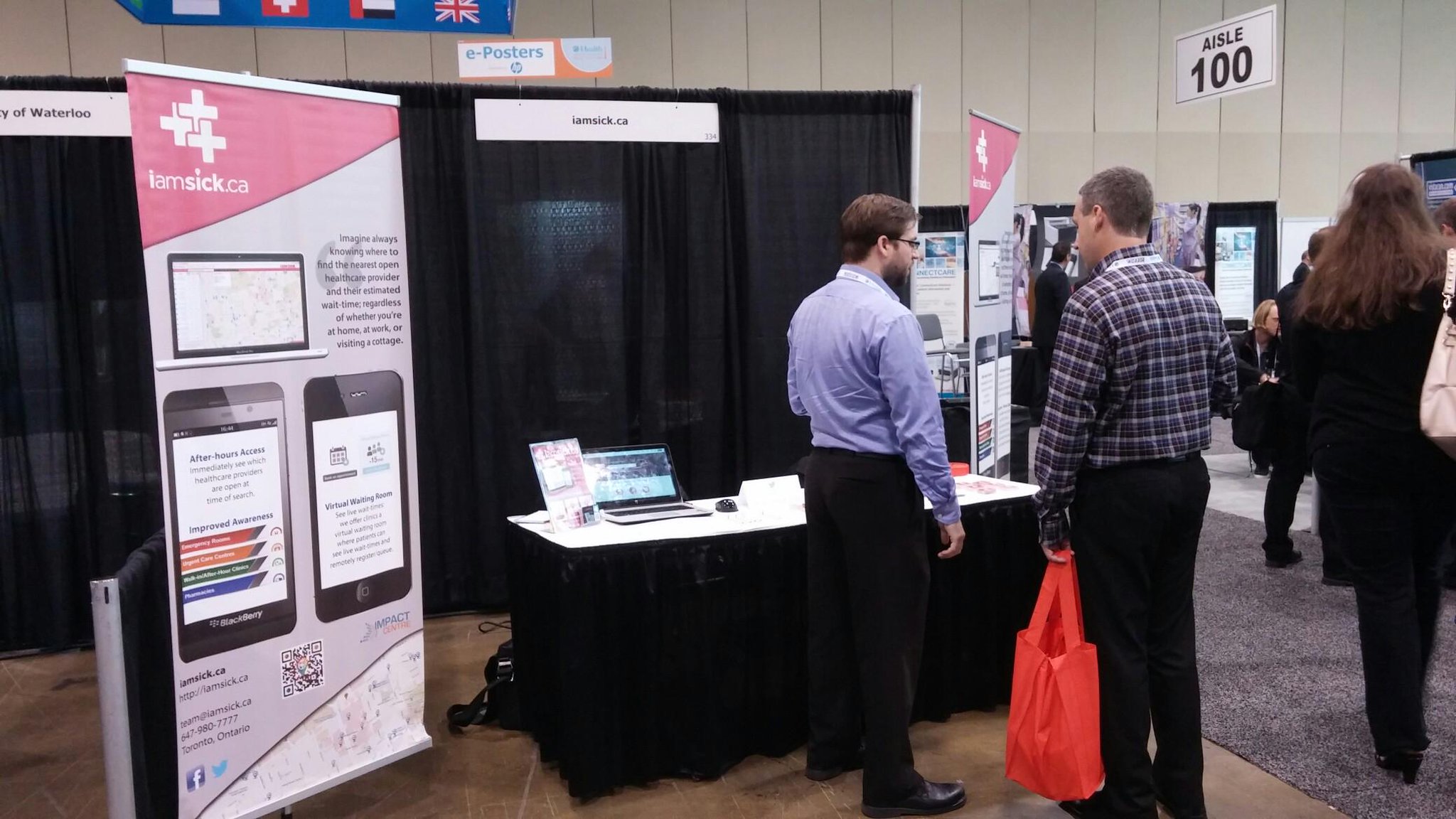 It was encouraging to see so many professionals and organizations dedicated to improving healthcare using technology.
We look forward to connecting with you following the conference. If you were not able to make it to the conference, please feel free to reach out at team[at]iamsick.ca, or through our Twitter, LinkedIn and Facebook pages.