It's the middle of summer. The sun is high in the sky, you are out and about… and iamsick.ca is spicing things up with a summer giveway!
Our friends at Adrenalease have teamed up with us for a Posture Performance Shirt giveaway.

The Posture Performance Shirt was created to help wearers improve their posture and performance. It has been designed to relieve stress off certain muscles groups by keeping the wearer in an upright position. The adjustable elastic straps help wearers passively stretch without the risk of weakening their muscles.
If you have ever felt strain on your back while sitting, or just want to improve your posture, this shirt is for you. Don't take our word for it – even Olympians are using the shirt to help them train!
What are you waiting for? Click here to enter: iamsick.ca & Adreanalease Posture Performance Shirt Giveaway.
We would love to hear about what you do to improve your posture. Share it on Twitter with the #BeTheGreatest hashtag, and we will retweet our favourites on @iamsick_ca.
Good luck!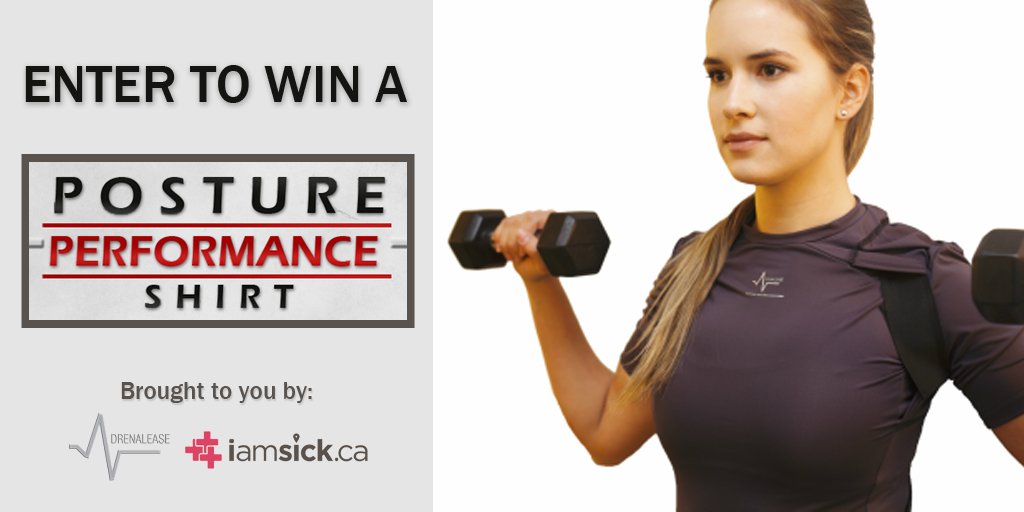 Giveaway closes at 11:59 PM (EDT) on August 17, 2015.  Only open to residents of Canada, excluding Quebec. Terms & Conditions can be found on the contest widget.